How do I search for remote work?
You can search for Remote work by running a search on the Job page and selecting the Filter in the left hand column titled "Show me remote work only".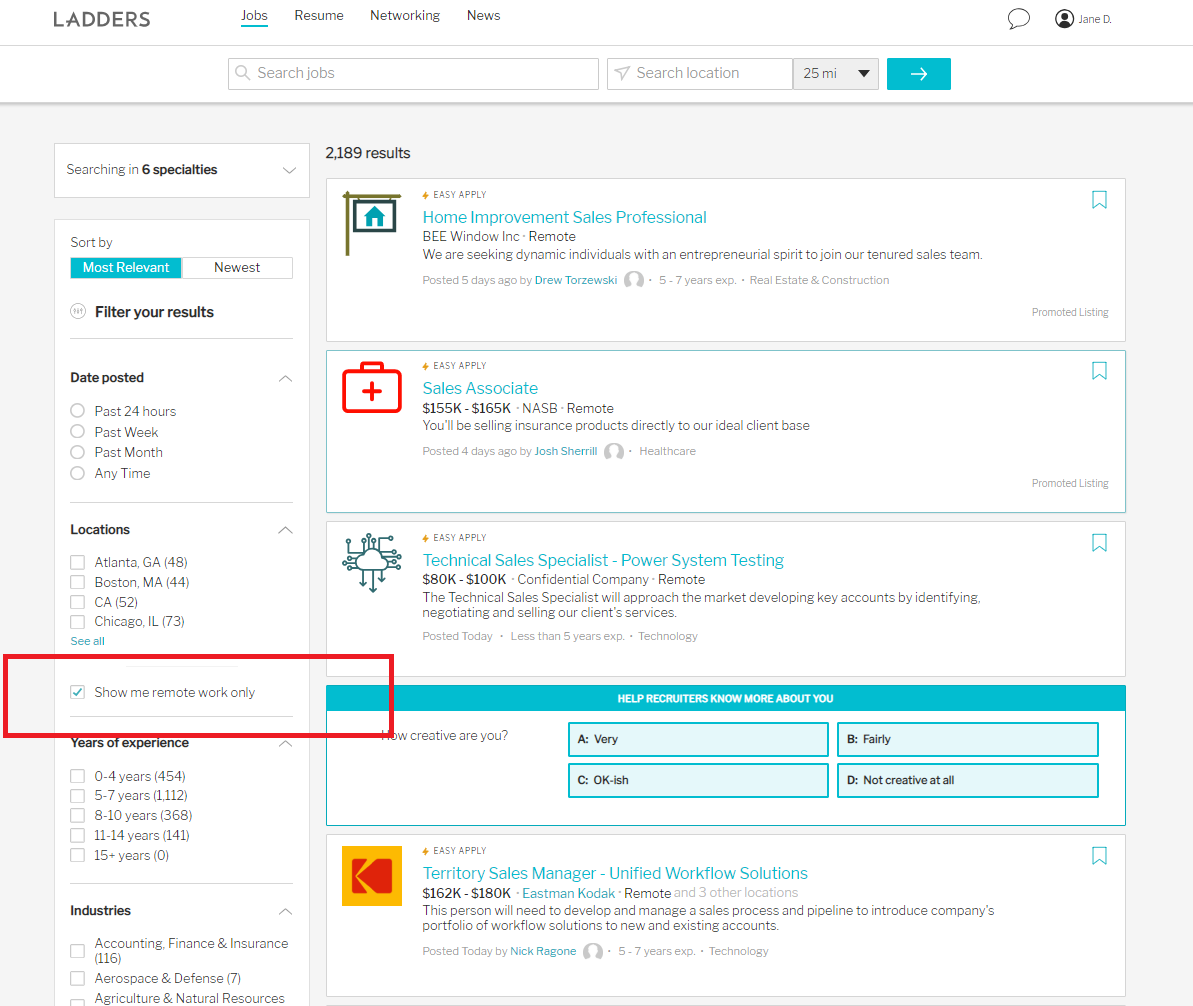 Positions for remote work will be tagged as Virtual/Travel as their location on the job description.
Please note: Employers that contact you through Ladders should never ask you for money, credit card information, or bank account information. If such a case arises, please send an email to customersecurity@theladders.com immediately and we will investigate the matter for you.