How do I upload my profile photo?
Choose the photo on your device that you would like to use.
Your photo files should show the file type and size of each photo.
Make sure your photo has a PNG or JPEG label on it.
Make sure the the size is under 15MG (megabyte).
Sign in to your account.
Tap your name at the top right of any page in your account.
Tap "Public Profile" in the menu on the left of the page.
Tap in the space that says "Add Photo".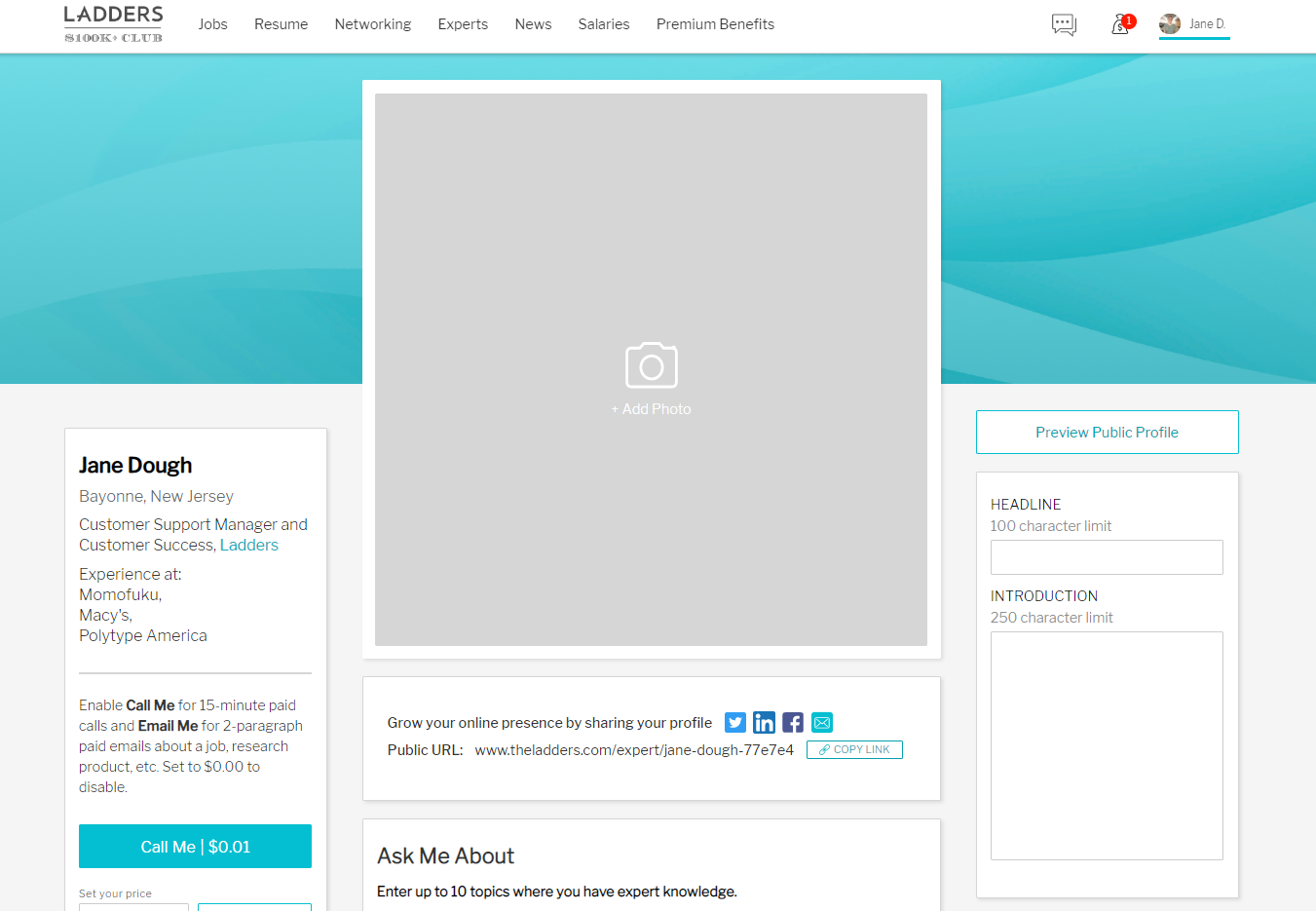 You should be able go to the area in your device where your photos are stored.
Tap your photo of choice, then tap "Open".
Your photo will appear with a photo edit box around it.
Tap and hold within the box to move it around over the image.
Tap and hold any corner to resize the box.
As the box moves and resizes, it represents the photo as it will appear.
Keep resizing until you are happy with the photo as it appears in the box.
If your photo appears the wrong way round, use the box icon between "Cancel" and "Save" to rotate it.
Once you are happy, tap "Save" and wait a few seconds.
Your photo should appear and be auto-saved in your profile.
If you are not happy with it, tap "Remove" in the top right corner of the photo box.
Repeat the above actions.
You can visit your profile page from here by following this link: https://www.theladders.com/my-profile
If you need any further assistance, you can contact our customer service team by emailing help@theladders.com. For live support, you can contact us Monday through Friday, 9AM to 8PM, EST either by tapping the LiveChat link on the top of your Account page, or by calling 1-866-800-4640.