In order for you to upload a photo to your Account page, the file must be in .jpg, under 15MB in file size

You should be using the latest version of any web browser. Our site is most compatible with the latest version of Safari, Chrome, Mozilla Firefox or Edge. You can download any of these for free by using the following link:

www.browsehappy.com
You can verify if you are using the latest version of your browser here:
https://www.whatismybrowser.com/
How to Upload my Photo:
You can go to your Public Profile page by clicking this link:
Once on your profile, you can click the + Add Photo box: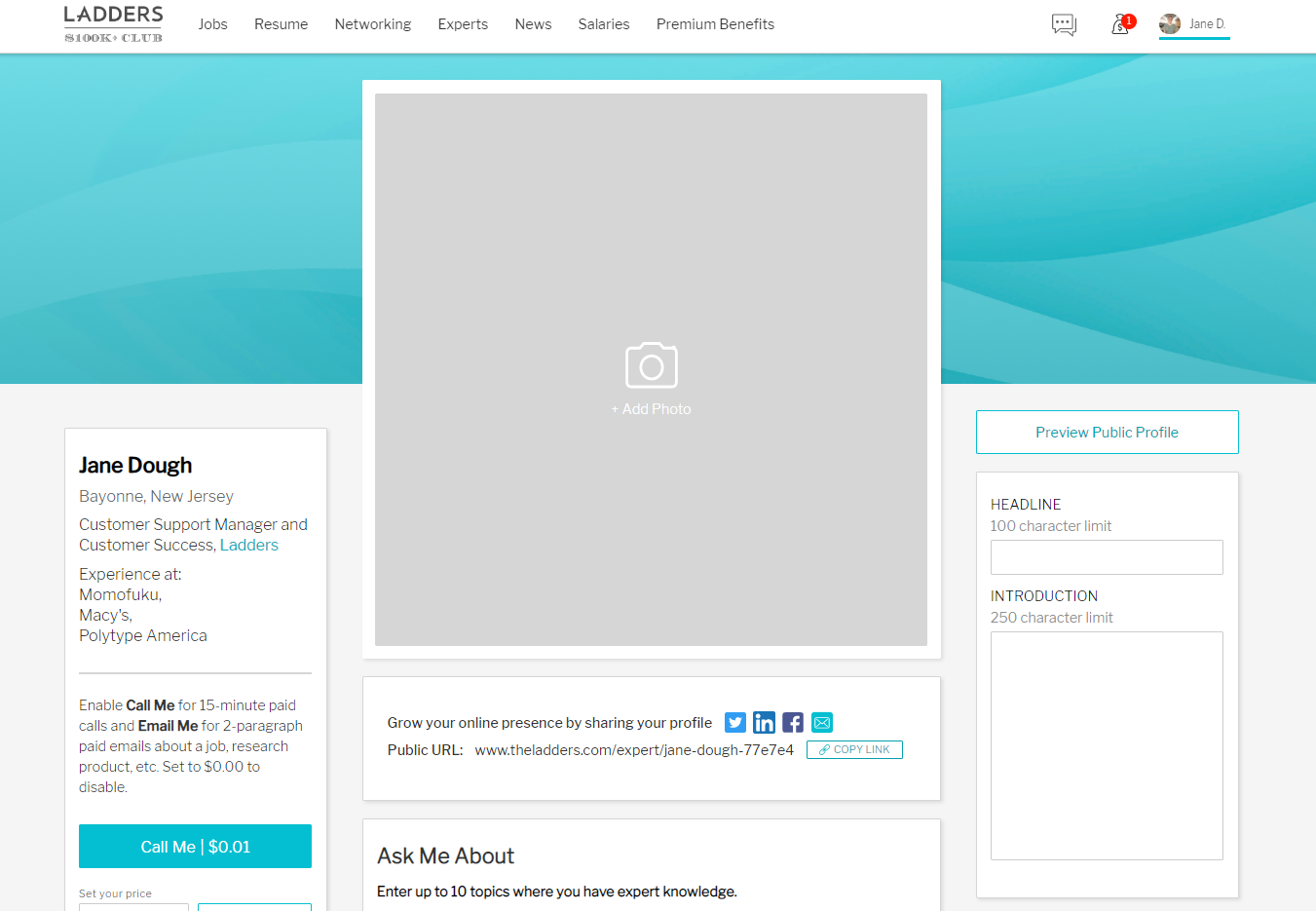 You will be able to select your photo from your files. Once selected, you'll have the ability to crop and rotate the photo. If you are happy with your selection you can click Save:
You also have the option to add your photo from your Account Settings:
Click your name in the top right corner:
Click "Edit" under the "Contact Information" section on your Account Info page.
If you already have a Photo uploaded, or do not want a profile picture, you can click "Remove"
Click Add + to bring up your file selection
Once you select your file, you will have the option to rotate it, crop it, and select which area you would like to display. (Click the middle button to rotate the image.) Once you are happy with your image, click "Save".
Click Save again on your "Contact Information" section.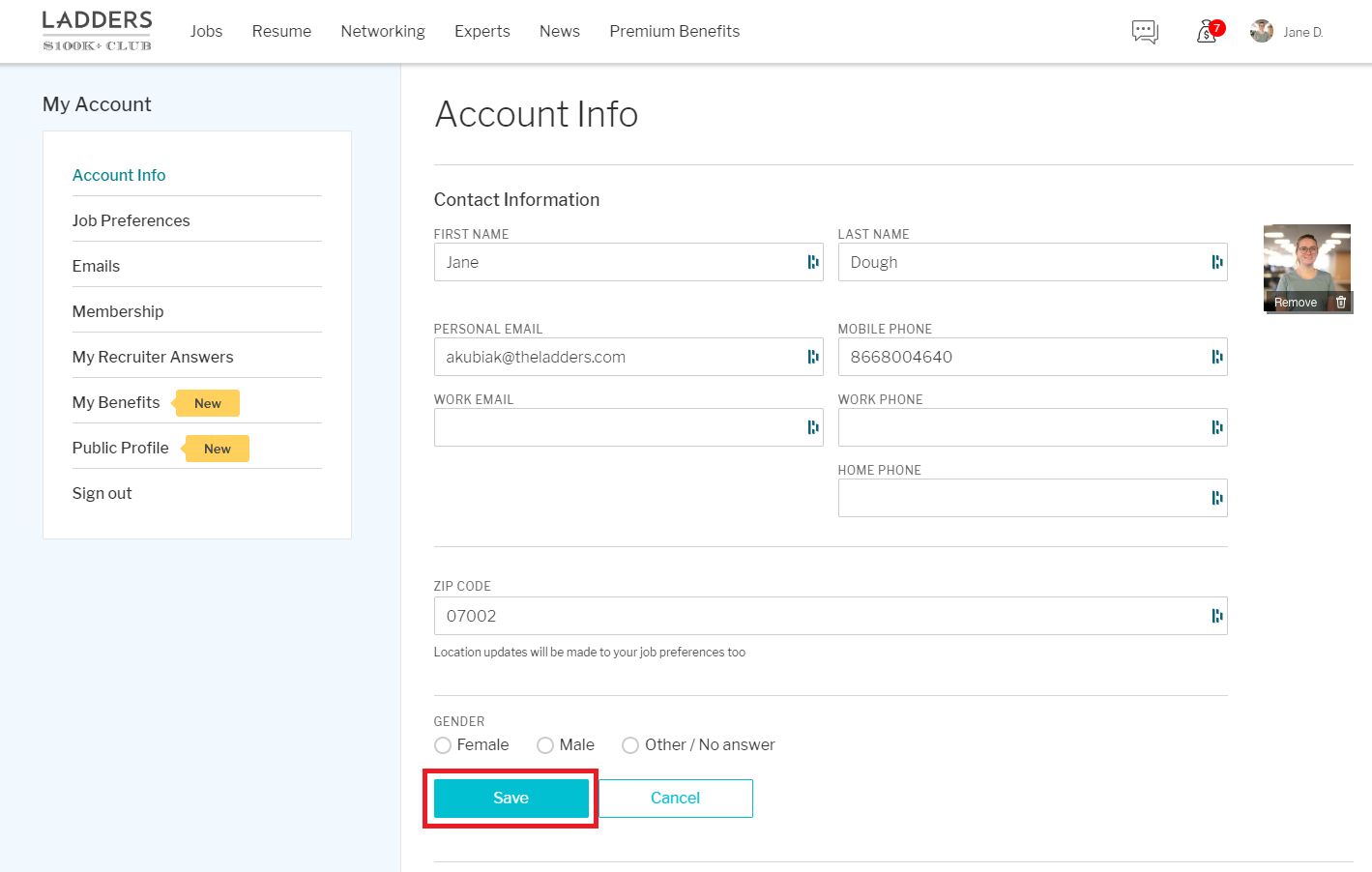 If you need any further assistance, you can contact our customer service team by emailing help@theladders.com. For live support, you can contact us Monday through Friday, 9AM to 5PM, EST either by clicking the LiveChat link on the top of your Account page, or by calling 1-866-800-4640.