How do I change my email address?
Tap your name in the top right corner of any page.
A new page will load showing "Account Info" at the top and "Contact Information" below.
To the right of "Contact Information" there is a blue "Edit" button.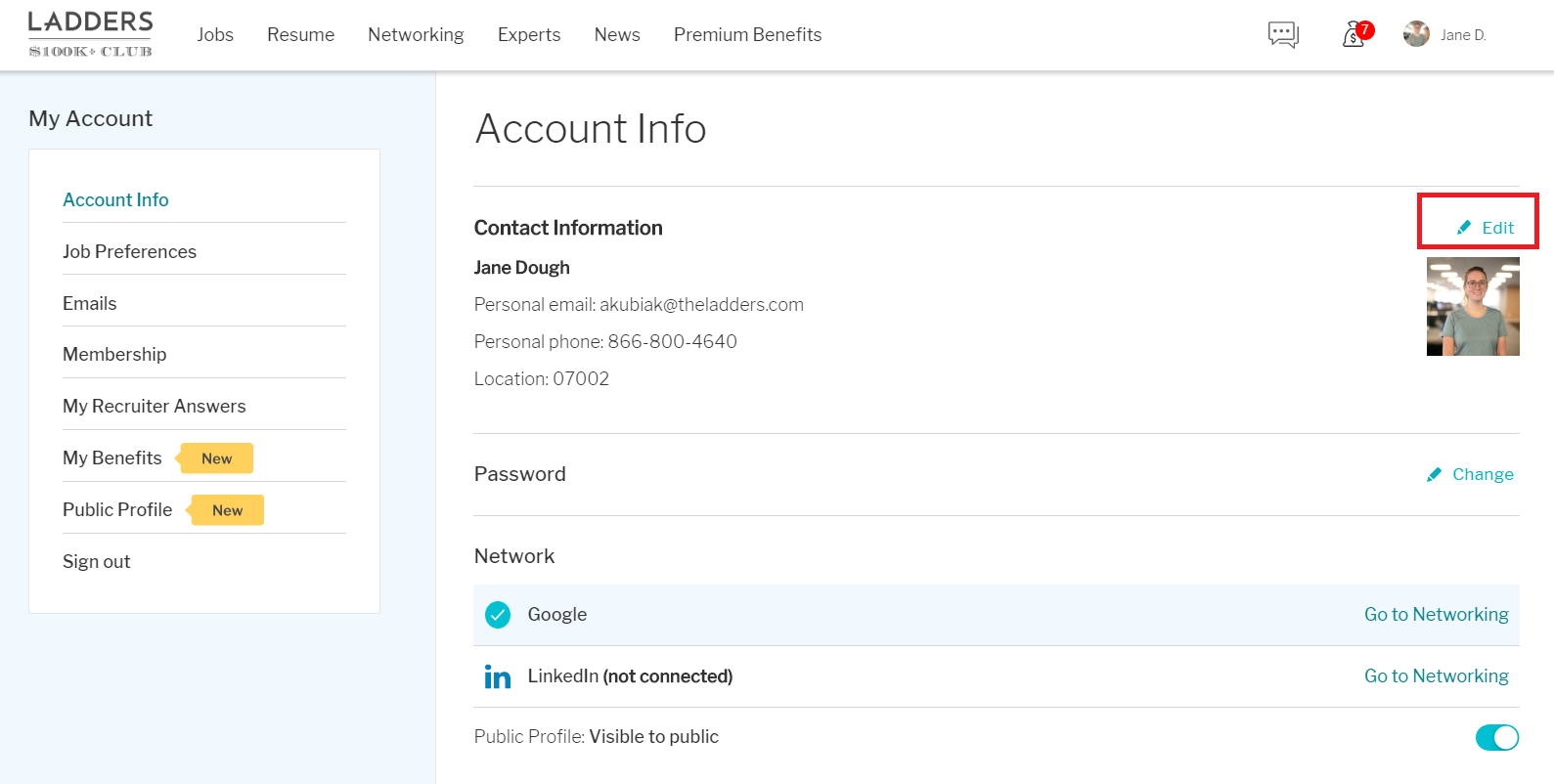 Tap "Edit" and go to the box labelled "Personal email".
Your new email address has now been saved to your account.
You can go directly to your account page from here by following this link: https://www.theladders.com/account-info
If you need any further assistance, you can contact our customer service team by emailing help@theladders.com. For live support, you can contact us Monday through Friday, 9AM to 8PM, EST either by tapping the LiveChat link on the top of your Account page, or by calling 1-866-800-4640.