Can I change the displayed information in Scout?
The information displayed in Scout is taken directly from your Profile and Job Preferences pages at the time of your application.


Any changes made to your Profile and Job Preferences will retroactively change Scout information for jobs you've already applied for once the website refreshes. Typically you will be able to view the updated information within 24 hours. It will also change the information appearing in Scout for any jobs you apply to in the future.
Your Experience, Current Role, and Education are edited on your Resume page.
You can mark your Current Role under your "Where I've Worked" section by checking off the "Current position" check box.

You can select your Experience by clicking the drop down under "Years of Experience" in your "More About Me" section.
You can edit your Education level under the "Where I've Studied" section by selecting your Degree from the drop down.
The Salary shown is your "Desired Compensation" selection from your Job Preferences settings.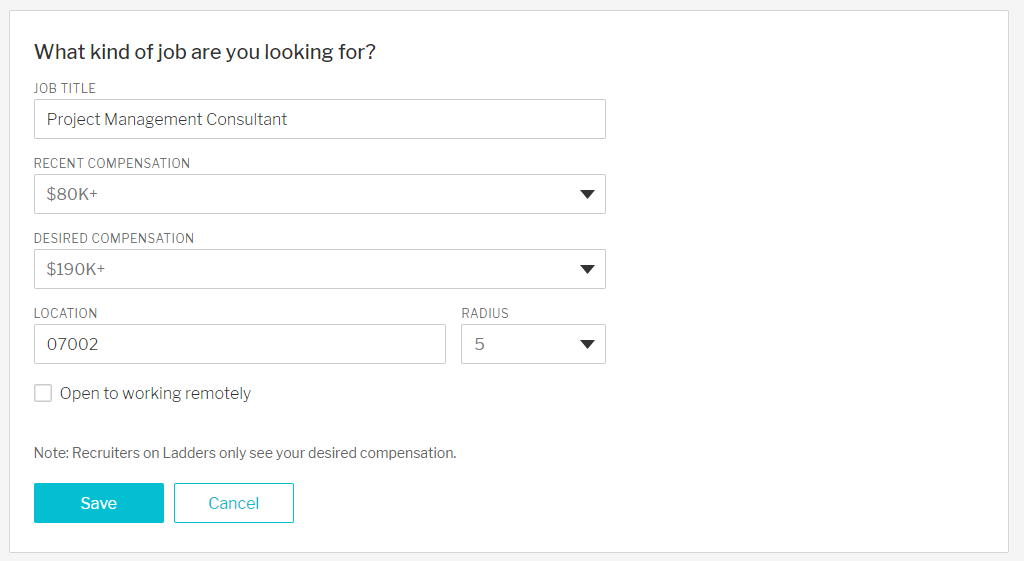 If you need any further assistance, you can contact our customer service team by emailing help@theladders.com. For live support, you can contact us Monday through Friday, 9AM to 5PM, EST either by clicking the LiveChat link on the top of your Account page, or by calling 1-866-800-4640.